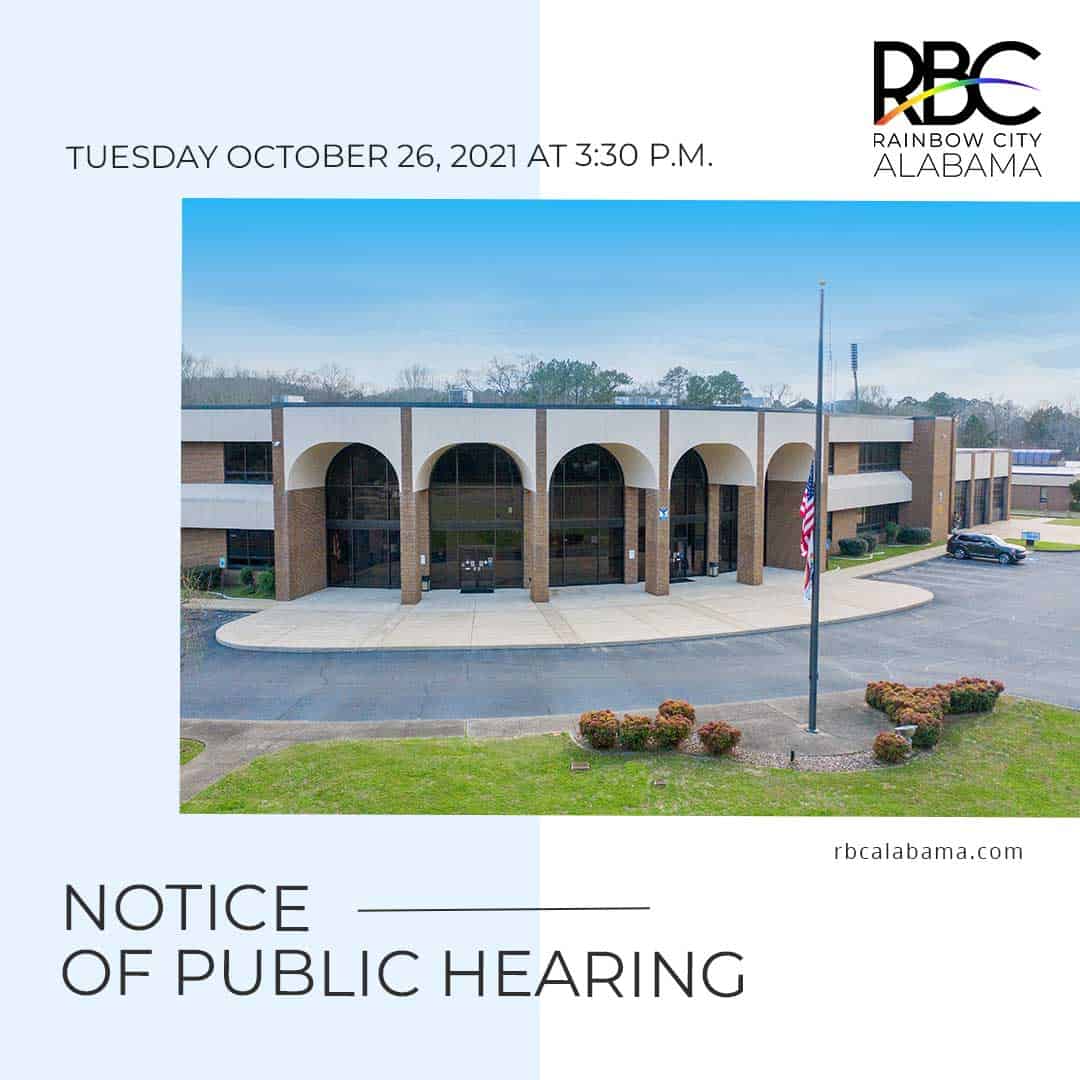 Public Hearing – Planning Commision
THE PLANNING COMMISSION OF THE CITY OF RAINBOW CITY HAS SET THE DATE AND TIME
FOR A PUBLIC HEARING ON THE FOLLOWING:
Paul Lambert is representing Jo Ann Tallent for a request to rezone a parcel of land from AG-Agricultural to HC-Highway Commercial for the purpose of building a mini-warehouse storage facility. The property is located at the corner of Steele Station Rd. and Lumley Rd.
Parcel 16-07-26-0-001-003.000
THE HEARING WILL BE HELD ON OCTOBER 26, 2021 AT 3:30 P.M. IN THE COUNCIL CHAMBERS OF THE MUNICIPAL BUILDING OF RAINBOW CITY.
THE PURPOSE OF THIS HEARING IS TO RECEIVE PUBLIC COMMENTS ON THE ABOVE APPLICATION.
(l)RAINBOW MUNICIPAL BUILDING
(2)RAINBOW WINN DIXIE (3)LOCAL JOE'S TRADING POST
(4)rbcalabama.com
(5) FILE
JOEL GARMON
ZONING ADMINISTATOR
October 11, 2021
LEGAL NOTICES OF THE PUBLIC HEARING HA VE BEEN POSTED AS REQUIRED BYLAW AT: