Enhancing & Maintaining
Rainbow City
street department
Address
318 Kinzie Lane
Rainbow City, AL 35906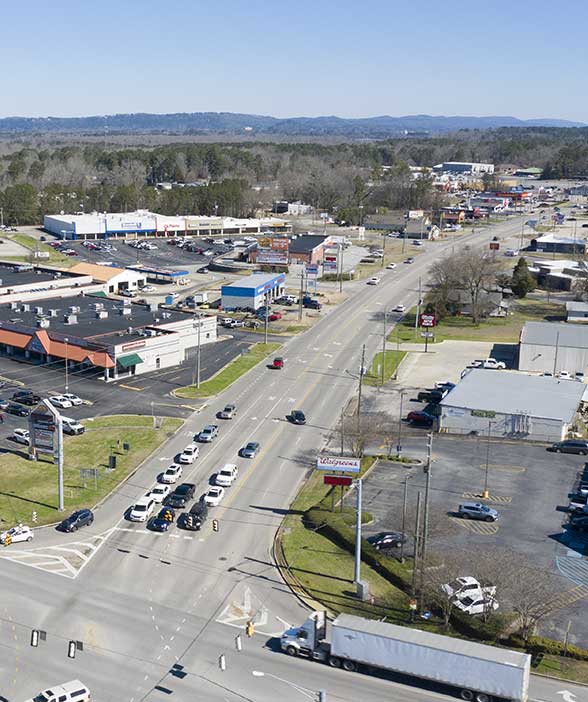 ---
The city maintains all roadways within city limits. Crews routinely inspect streets. To report a pothole, damaged sidewalk, or any other problem that you think needs attention, please call
256 - 442 - 1766
---
All regulatory, warning, and street signs within the rights-of-way are the responsibility of the Street and Traffic Section. If you see a traffic sign that is down or damaged, please report it immediately to 256 - 442 - 1766

For damaged or missing signs please contact us with the name and location. 256 - 442 - 1766  
Please report theft or destruction of street signs to the police department.
---
Trash pickup rotates weekly, depending on where you live. While we can not guarantee a specific day, we strive to pick up during your scheduled week.
The first trash pick-up is free of charge. If a second trash pick-up is needed at the same address during the same month, a fee of $75.00 is required. Payment will be received by the Revenue Office before the second pick-up is scheduled.
Everyone North and East of HWY 411 (Rainbow Drive) from Williams Ave. to Gadsden city limit, including everyone on or tied on to Williams Ave., all of Westminster, West Grand Ave. (HWY 77), Sutton Bridge Rd., Brown Ave. and Steele Station Rd. from Airport Rd and the roads tied in.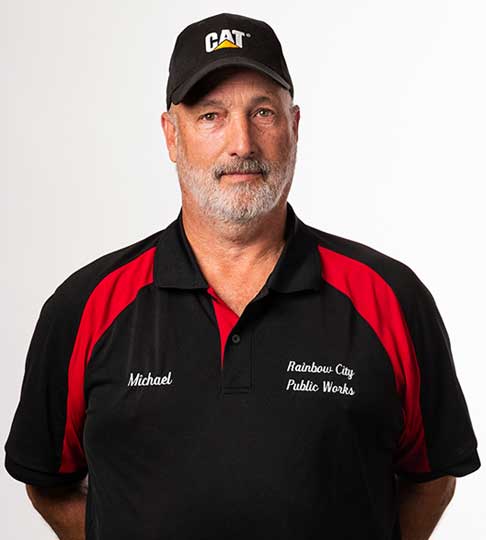 ---
The Street department closely affects everyday life for everyone in Rainbow City, the work our employees perform can go largely go unnoticed — unless the work doesn't get done. Our eight-member staff is proud and honored with the task of keeping our great City in an order you can be proud to live. If you have any questions or concerns, please feel free to call and leave a voicemail. I will get back to you as quickly as possible. 256 - 442 - 1766
Michael Stevens
Street Department Supervisor
---
The City of Rainbow will ONLY PICKUP the following during monthly trash pick up:
Pruned limbs
Bagged leaves, grass clippings and pine straw
Metal/wiring
Paper/cardboard
Hoses
Plastic
Glass of any kind
Cloth
Furniture
Carpet (not left by contractors)
Mattresses
---
The following items will not be picked up by the Sanitation Department:
Batteries and household garbage
Tires
Construction materials/shingles/tar paper/paints and varnishes of any kind
Appliances
The City of Rainbow City cannot pick up items left by contractors or tree trimmers/cutters.
Any type of lumber (not left by contractors)
Any of the above items are the responsibility of the citizens of Rainbow City to dispose of properly.
Garbage Collection - Republic Services observes the following holidays:
If a normally scheduled pick-up falls on one of the above holidays, collection shall be on the next working day.