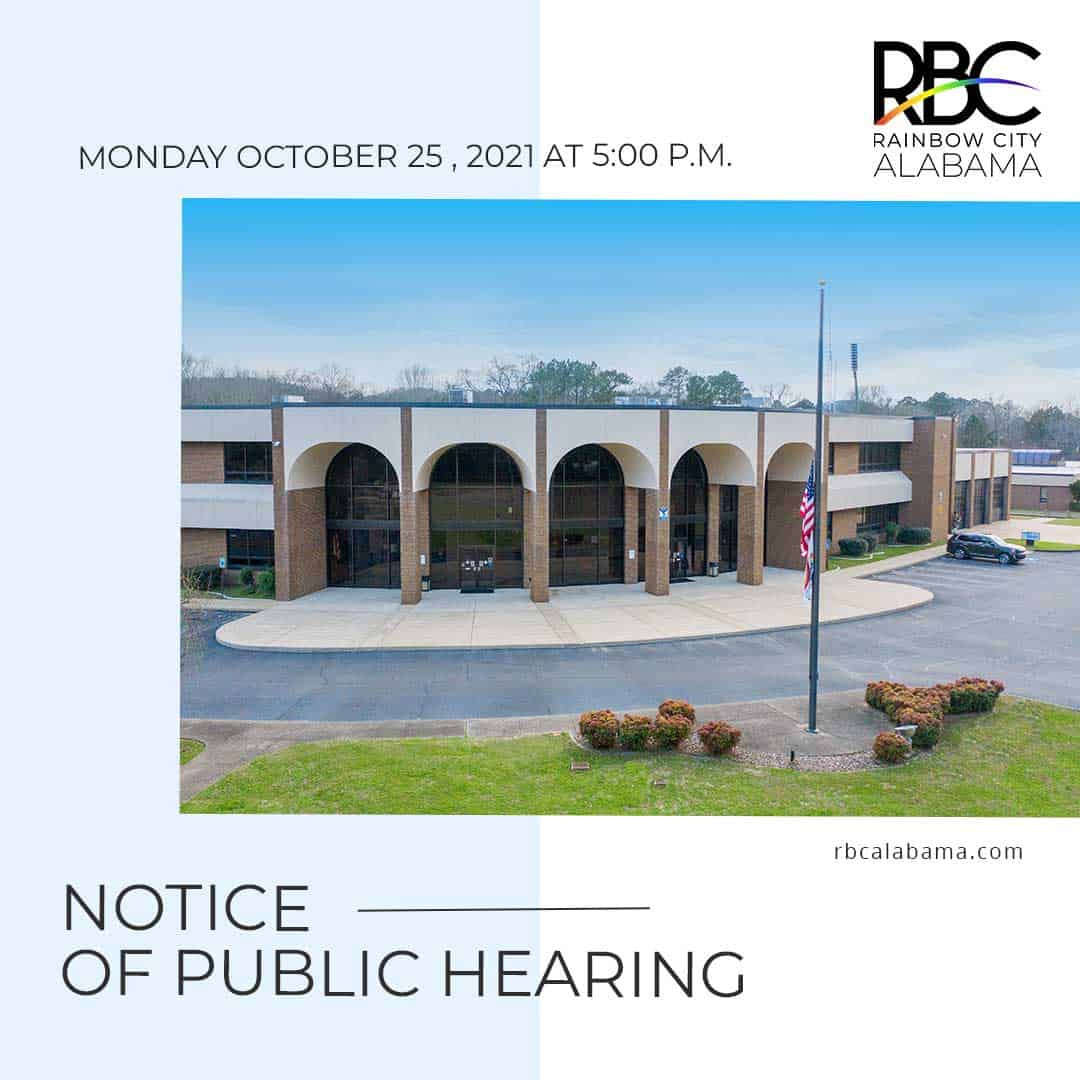 Public Hearing – SBA Communications Corp.
SBA Communications Corp. has notified the City of Rainbow City that they will be swapping equipment on an existing cell tower located at 510 Hiclanan Street. In compliance with Ordinance No. 360 -Zoning Ordinance (Pages 96-97) states:
the City Council shall have the authority to review and approve any new antenna (not including a tower) that will be attached to an existing structure that fully conforms with all applicable requirements of this Ordinance (not a non-conforming structure), but that would not otherwise fall within the approval authority of the Enforcement Officer as specified in Subparagraph (a) (2) of this Section without the need for a fo1mal recommendation from the Planning Commission.
THE PURPOSE OF THE HEARING IS TO RECEIVE PUBLIC COMMENTS