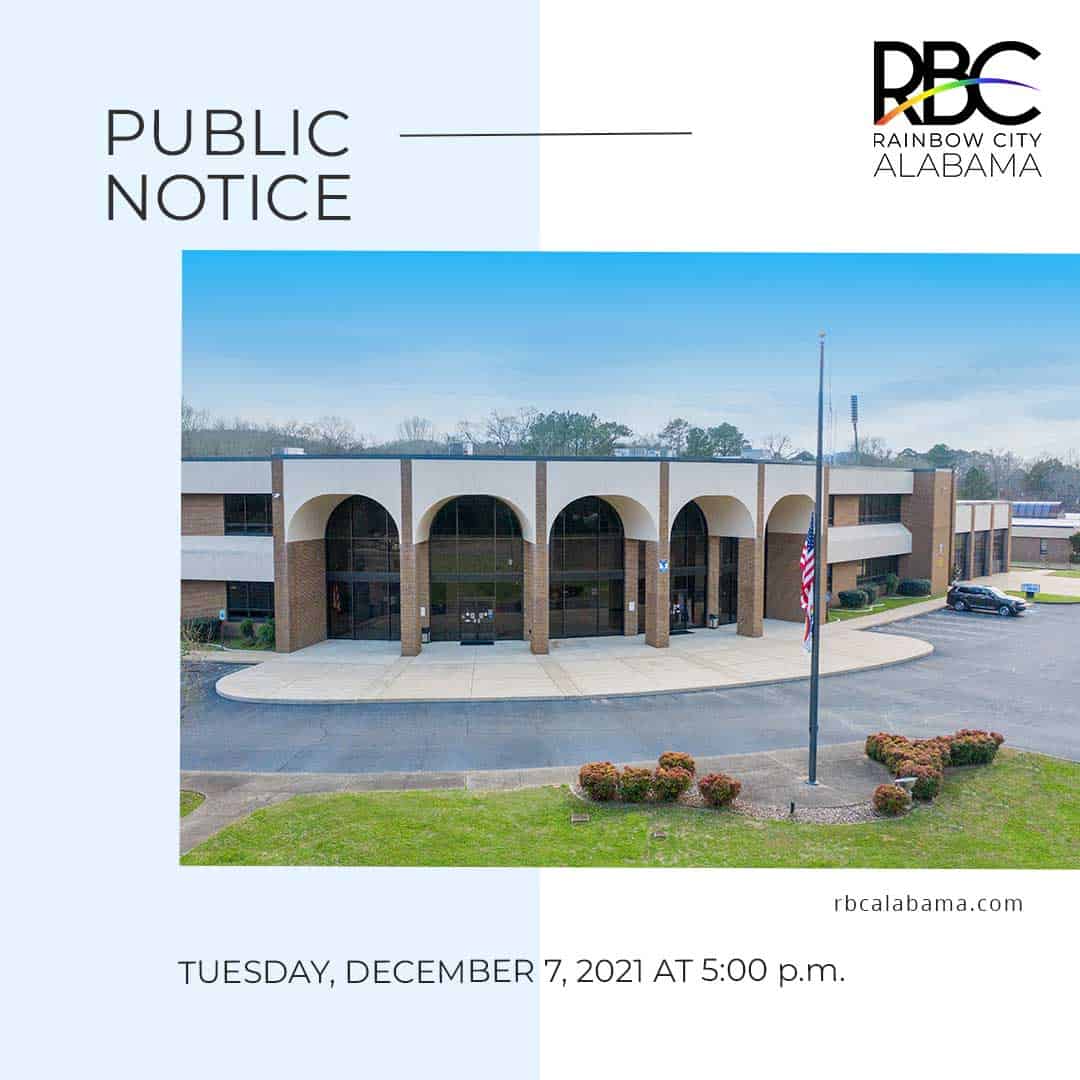 SPECIAL CALLED COUNCIL MEETING
PUBLIC NOTICE
In compliance with the Alabama Open Meetings Act, you are hereby notified that The Mayor and Council of the City of Rainbow City will have a SPECIAL CALLED COUNCIL MEETING Tuesday, December 7, 2021, at 5:00 p.m.
The purpose of this meeting is to discuss the proposed Rendering Plant.
Rainbow City Municipal Building Council Chambers at 3 700 Rainbow Drive Rainbow City, AL 35906
I, Beth Lee, City Clerk for the City of Rainbow City do hereby certify that this Public Notice was posted on December 6, 2021 at 4:15 p.m.